About the Center
The Center for Community Collaboration (CCC) is housed within the Department of Psychology at the University of Maryland, Baltimore County (UMBC). The Center is a university-community collaborative, created through several memoranda of understanding with the Maryland Department of Health (MDH) Prevention and Health Promotion Administration (PHPA) beginning in 2006.
The CCC collaborates with agencies identified and recruited by PHPA within a Continuous Quality Improvement (CQI) framework. We work with agencies to improve their services for individuals at risk or suffering from HIV/AIDS with multiple diagnoses related to substance use and/or mental illness and other infectious diseases. Using the Screening, Brief Intervention, Referral and Treatment (SBIRT) integrated approach, we help identify programs' CQI needs and provide relevant trainings to enhance their quality of care in these areas. For additional information, resources, materials, and research in these areas, please visit the additional resources page of our website.
The CCC is currently staffed by the Director, Carlo DiClemente, Ph.D.; Project Director, Reshma Roy, MPH; and Graduate Research Assistants.
Our Staff
Carlo C. DiClemente, Ph.D.
Center Director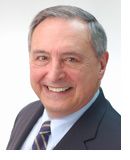 Carlo DiClemente received his MA in Psychology at the New School for Social Research and his Doctorate in psychology at the University of Rhode Island.  For the past 25 years he has conducted funded research in health and addictive behaviors.  He has directed an outpatient alcoholism treatment program, served as a consultant to private and public treatment and prevention programs, and has lectured nationally and internationally.

Dr. DiClemente is the co-developer of the Transtheoretical Model of behavior change with Dr. James Prochaska.  He is the author of numerous scientific articles and book chapters on motivation and behavior change and the application of this model to a variety of health and addictive behaviors. Dr. DiClemente has co-authored a self-help book based on this model of change, 
Changing for Good
 and several professional books, 
The Transtheoretical Model, Substance Abuse Treatment and the Stages of Change, and Group Treatment for Substance Abuse: A Stages of Change Therapy Manual.  
His latest book, 
Addiction and Change: How Addictions Develop and Addicted People Recover 
is published by Guilford Press.

For his work in the addictions he was given the Innovators Combating Substance Abuse award by the Robert Wood Johnson Foundation and the John P. McGovern Award from the American Society on Addiction Medicine (ASAM) and a Distinguished Contribution to Scientific Psychology award by the Maryland Psychological Association and the American Psychological Association' Division on Addictions.  He has served as president of the APA Division on Addictions (50) and is a Fellow of the American Psychological Association and the Association for Psychological Science.  In 2007 he was named the first Lipitz Professor of Arts, Humanities, and Social Sciences at UMBC. 
Dr. DiClemente serves as a consultant to a number of institutions and research projects and has an active grant funded program of research in collaboration with colleagues at the University of Maryland at Baltimore and at University of Maryland College Park, University of Texas Health Sciences Center, University of Houston and other institutions.


W. Henry Gregory, Jr., Ph.D.
Consultant/Trainer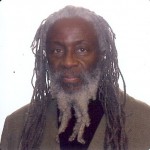 Henry Gregory is a mental health professional with over thirty-five years of experience.  He holds a doctoral degree in clinical psychology and master degrees in both community mental health and psychology.  He has expertise and extensive experience as a clinician, supervisor, director, trainer, consultant and researcher in a number of service areas including HIV/AIDS, child welfare, substance abuse, juvenile justice, criminal justice, school-based mental health, and behavioral health.
Dr. Gregory's primary clinical orientation is family systems.  He has specialized in the development of treatment models that are applicable to diverse service populations and the clinicians who deliver services to them.  Along with several colleagues, he has participated in the modification the original structural family therapy model and developed "Enriched Structural Family Therapy" to directly address the clinical needs of minority families whose issues and processes frequently fall outside of mainstream norms.  At Progressive Life Center of Washington, DC he led the development of "NTU Psychotherapy" a culturally competent system of care that is spiritually based.
Dr. Gregory provides consultation and training to public and private agencies through his own organization, the Rafiki Consortium.  Through Rafiki, he focuses on assisting service providers, policymakers, family members and other stakeholders in understanding and implementing skills, attitudes and treatment service models that are culturally competent and grounded in a competency orientation toward promoting change.  He currently provides consultation for training and capacity building projects within the Center for Community Collaboration in the Department of Psychology at the University of Maryland, Baltimore County. As a constructivist, Dr. Gregory passionately believes that we create our own destiny by how we think about ourselves and our circumstance. To this end, he believes that a focus on strengths, competencies and resilience will revolutionize the field of mental health.  His research on resiliency is intended to expand the knowledge base in the competency movement and consequently support briefer and more culturally competent service delivery to more diverse populations internationally.